This intelligent anti-pandemic safety gate is suitable for public health prevention and monitoring of high traffic entrance points.It consists of two major functions: an intelligent temperature detection area and a 360- degree disinfection area. It automatically dispenses disinfectant spray to sterilize human body, pet, cargo and luggage. Mean while, it performs the non-contact detection which can intuitively and accurately determine the abnormal body temperature.

10 gallon- $88.00
Disinfects 6,000 entries
Total cost per entree $0.01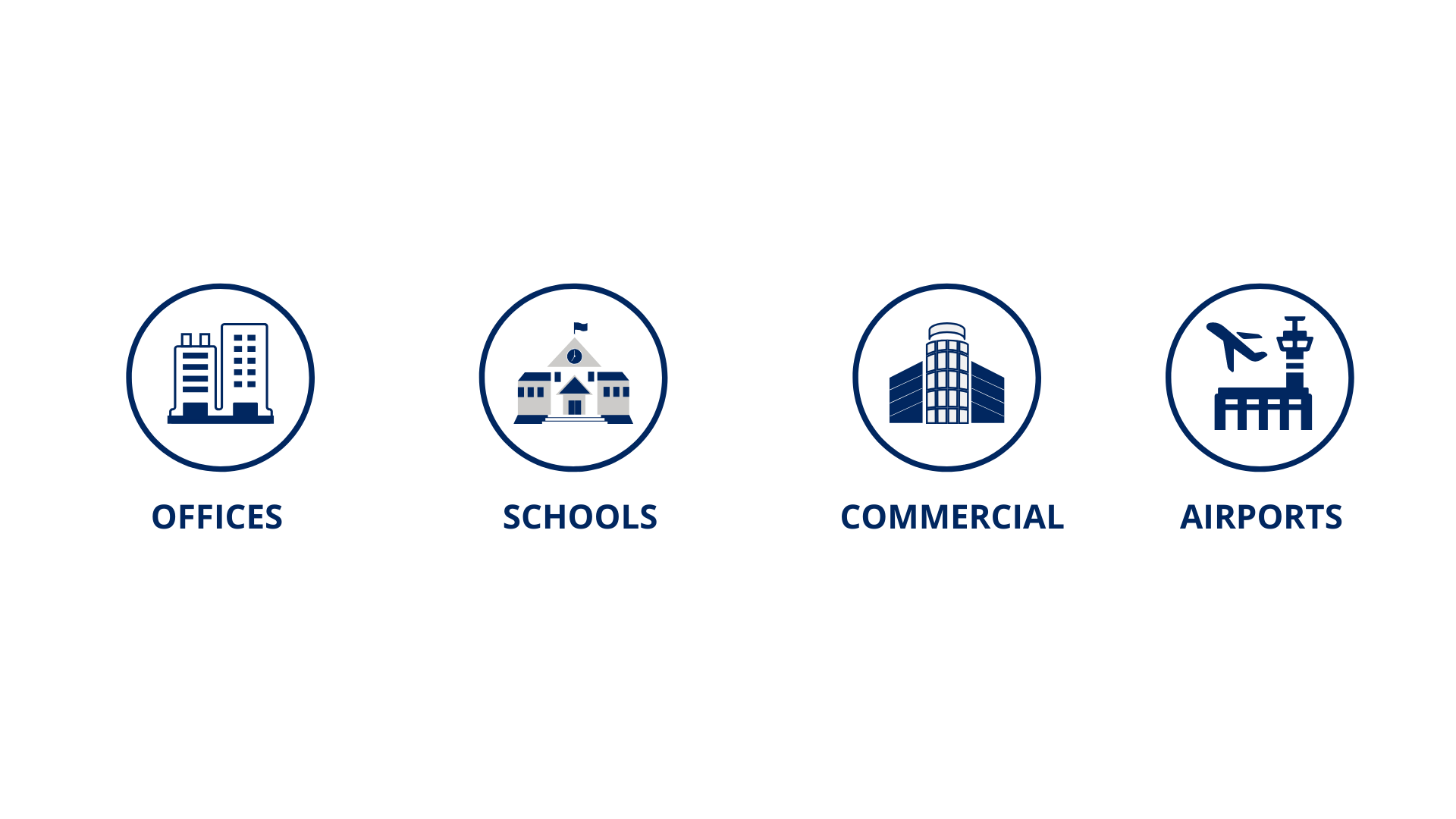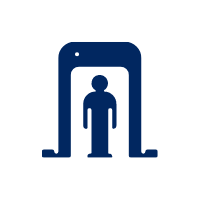 Keeps your premises sterilized and COVID free.
Give your visitors a sense of safety knowing that anyone entering is fully sanitized and past temperature check.
faster than man powered entry points avoiding lines and crowding.
Automated alarm when a visitor has a fever.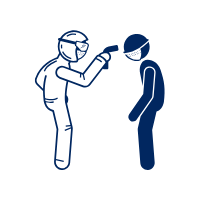 Slow. Creates long lines and crowding.
Low efficiency and risk of cross-infection.
Doesn't have 360 degrees full body sanitizing.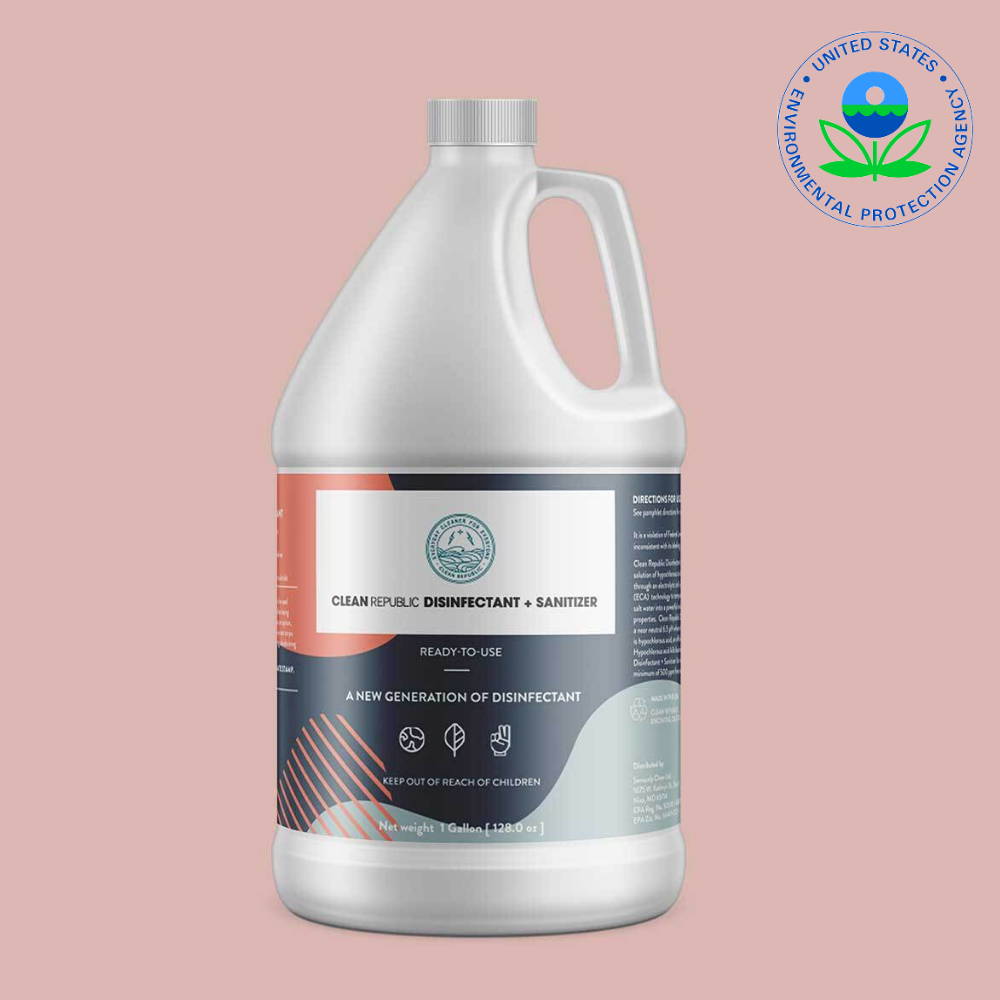 THE DISINFECTANT
HOSPITAL GRADE & EPA APPROVED
The gate is designed to work with Clean Republic's Disinfectant+Sanitizer that is food and skin safe. Obtains EPA Approval for Emerging Pathogens Labeling for use Against SARS-CoV-2, the novel coronavirus that causes the disease COVID-19. This Disinfectant+Sanitizer is proven to kill Norovirus, Rhinovirus, and HIV, as well superbugs like MRSA and C.Diff., a condition that has plagued hospitals for years.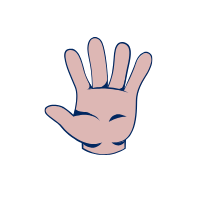 Neutral pH, no VOC's, fragrances, alcohol, petrochemicals or sulfates.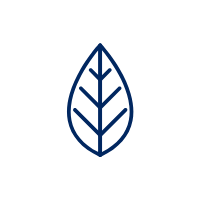 Free from harsh chemicals and toxic fumes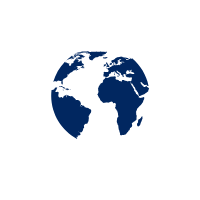 Produced with pure water, salt & electricity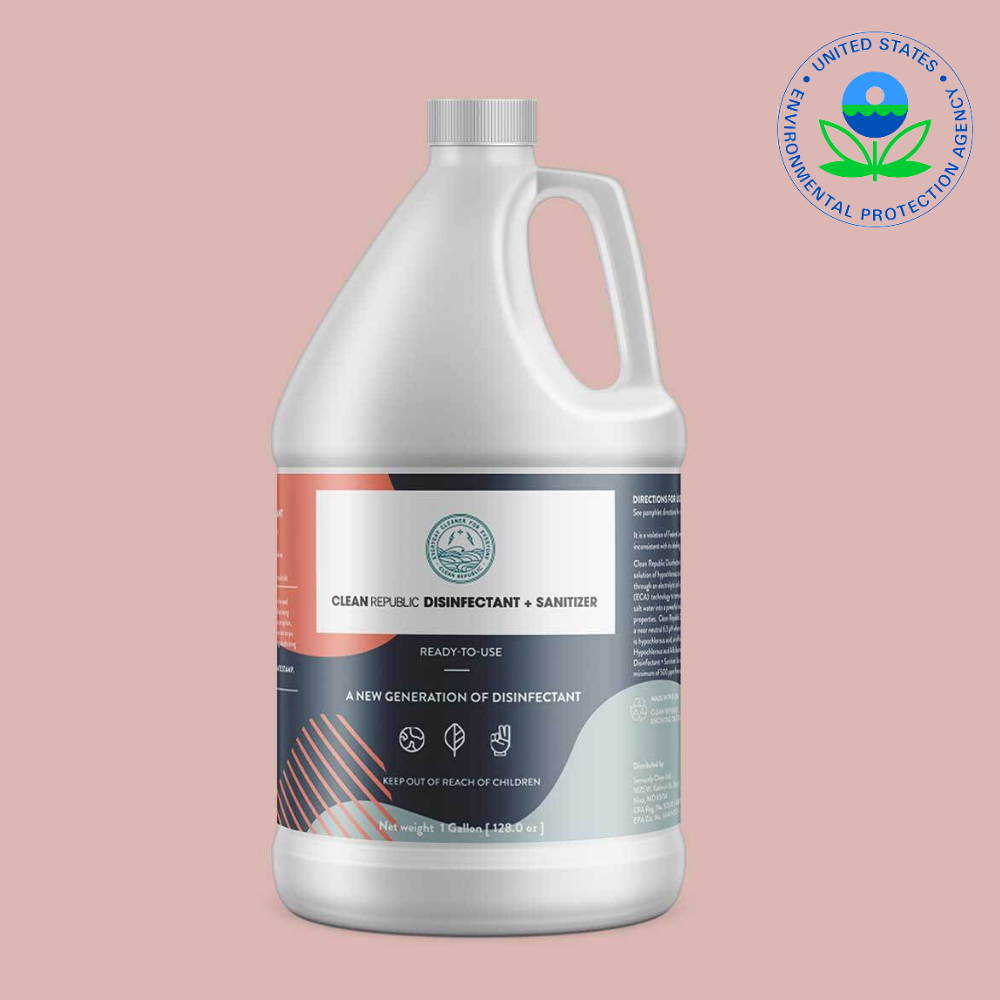 "The gate has automated Infraredtouch-free thermometer. Place your forehead or wrist within 3 inches for fast temperature measurement"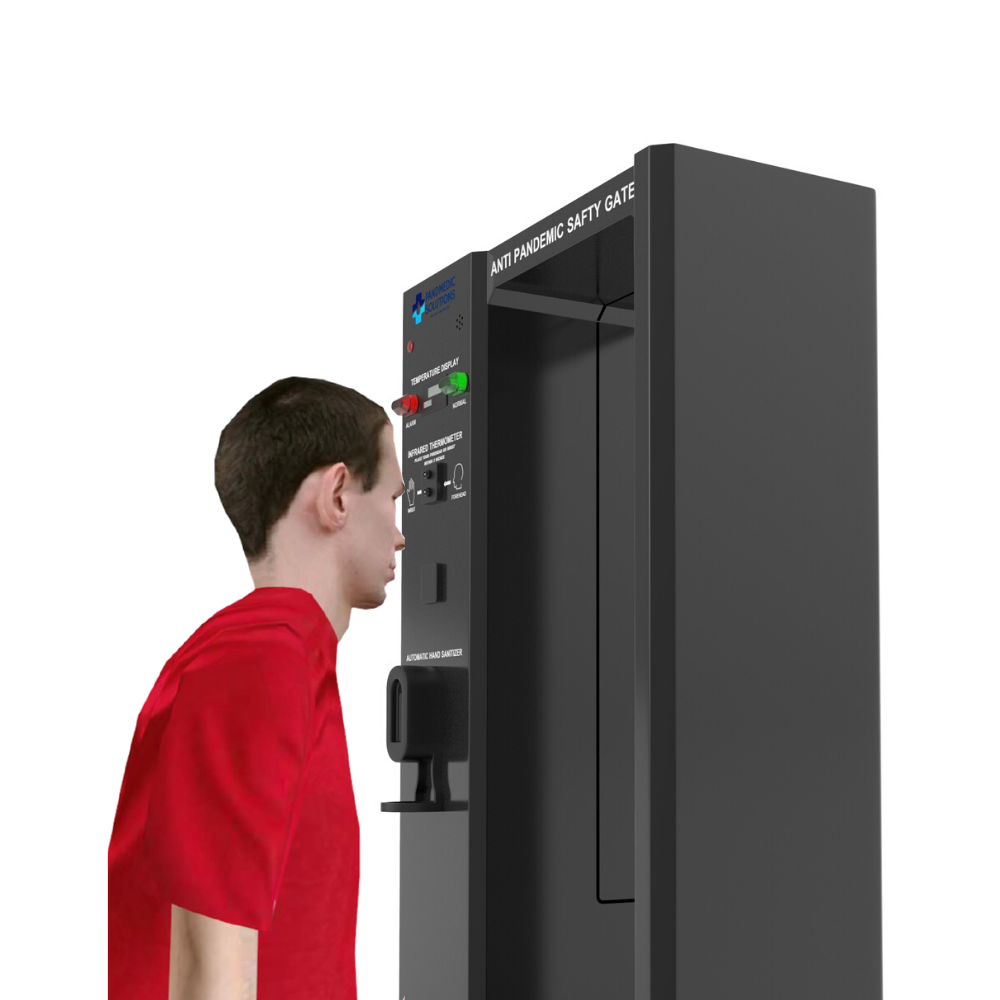 Stand in front of the gate to complete forehead temperature measurement and hand disinfection.

⬇
Enter the machine to complete a rapid 360-degree disinfection.

⬇

The ultrasonic disinfection atomizer works continuously to ensure the cabinet is filled with disinfectant mist.

The gates tank holds 20 Liter / 5.2 Gallons of disinfectant.
Gate has two working modes:

MODE 1:
The ultrasonic disinfection atomizer works continuously to ensure the cabinet is filled with disinfectant mist.
5 gallons is enough to run 7-8 hours.

MODE 2:
Auto mode-only when a visitor walks by the gate will activate the disinfectant.
5 gallons is enough to disinfect 3,000 people.